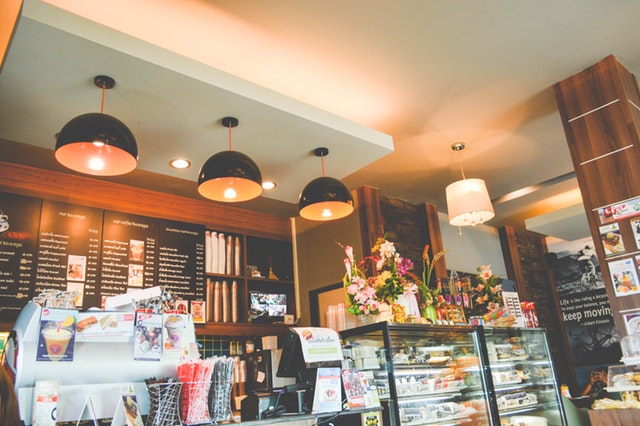 Commercial lighting for a barbecue joint
(The following is a dramatization.)
Commercial lighting is important. Mr. Watson was close to making the dream of having his own Fort Mill, SC barbecue restaurant a reality, and one of the last steps was arranging for commercial lighting services. The building he was remodeling had not been used in some time, but it had once been an ice cream shop. A building whose electrical system could support that many freezers could also support the ovens, freezers and refrigeration he needed, after a good inspection.
But before he started ordering or installing commercial lighting, he had to decide what sort of lighting he wanted. The cooking area would need a lot of bright light with strong color definition — he would be serving salads and homemade coleslaw along with ribs and brisket, and that meant he needed to know if the vegetables were fresh.Commercial lighting experts recommended task lighting, focused on the counter spaces where the food was prepared.
Lighting for the customers
More importantly also had to decide what style of lighting in the dining space. There is something about barbecue that works against a too-fancy design, no matter how high the quality of the food. It is probably the sauce, which gets on the fingers and faces of your customers whenever they pick up a rib and eat it. The décor, including the lighting, should be attractive but not too expensive.
As a general rule, lighting in the dining area of a restaurant should be warm, friendly and no brighter than necessary in order to read the menus after dark. It should be evenly distributed throughout the space, with no needlessly bright areas or dark corners. The lighting at the booths needed to be a little brighter than the lighting at the bar.
After a lot of searching on Instagram, Mr. Watson found a style of light fixture that he liked. For the bulbs themselves, on the advice of commercial lighting experts he went with LED bulbs with a golden light that made his food look even better than it normally did. They were also long-lasting and energy efficient, which more than made up for the initial expense.
A commercial lighting design and installation company in Fort Mill, SC
Pyramid Electric Service are commercial lighting design and installation experts. They are licensed to work in North and South Carolina and serving the greater Charlotte area, including Charlotte, Rock Hill, Fort Mill, Indian Land, Marvin, Weddington, Matthews and Waxhaw. We offer a range of interior and exterior lighting services. Expertise.com rated our company one of the top 25 electrical contractors in the Charlotte area. Ask about our 24-hour emergency service. Call the electricians you can trust. We have been serving York, Lancaster, Mecklenburg and Union Counties since 1963.